For Pick-up Trucks the Universal Kit is Model OC-25.
---
DS-1 Test Kit. Test for Bacteria in the Fuel
Individual test per package.
Works in ANY fuel.
This will detect Fuel Microbes (BACTERIA or MOLD) between 24 and 36 hours after exposure.
NO spots are good news. Any reaction is bad news.
Test for water content and bacteria.
---
FT-100 Diesel Fuel Water Content & Fuel Clarity Test

Based on ASTM D4176
Tests Diesel Fuel, Biodiesel Blends Off-road Fuel and Heating Oil.
Results in less than 5 minutes.
Non-toxic and completely safe
Two tests in one.

The Fuel Clarity Test
Put a fuel sample the specially designed test jar. If the fuel is clear and bright all five indicator marks show through the fuel and the fuel PASSES.
As the fuel clouds the line disappear and the fuel FAILS.
The Fuel Water Content Test
Take the capsule and open it and pour the continents (powder) into your test jar.
Shake for 10 seconds.
The powder will start to settle to the bottom and you will see at the bottom of the jar either the white powder or various shades of pink.
More than 600 ppm water will turn all the powder hot pink.
Hot Pink is a FAIL and action must be taken.
---
Water in Fuel Test Kit
Pass or Fail / Water in Fuel Test.
This is a PASS or FAIL test.
This test will indicate the smallest amount of suspended water in diesel.
Depending on the fuel blend and the amount of biodiesel you may see between 1000 PPM and 1500 PPM will be detected.
Any detection of suspended water is not good if the detection powder turn 100% pink. The fuel FAILS.
The kit consists of 5 each test tubes with the reaction powder capsule in them and one transfer pipette.
---
Basic Preventative Maintenance Package (Package A) Sample Size: 2 oz.
We check: Viscosity, Fuel Dilution, Water Content, Fuel Soot (for diesel engines only), Wear Metals, Additives & Contaminants.
We will send your sample kit directly to you.
When you receive your sample kits:
Take samples from desired vehicles or equipment.
Fill out the enclosed label.
Return your samples to us in the container provided.
We will test your sample within 24-48 hours of receipt, and send the results back to you by e-mail, fax, or our secure, password-protected website.
If our test results indicate an "abnormal" or "critical" condition, we will contact you immediately.
---
Need a pump?
7 GPM Transfer 120 Volt
Heavy Duty for continuous operation with our 5×32 Pre-Filter Purifier
$516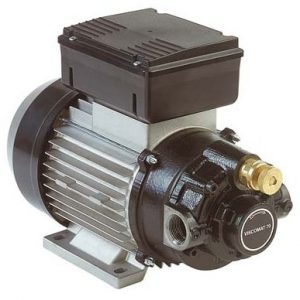 30 GPM Transfer 120 Volt
Heavy Duty for continuous operation with our 8 inch Pre-Filters
$650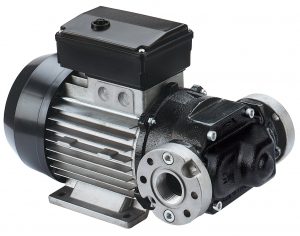 12 GPM 12 Volt.
The best 12 volt pump on the market.
30 Minute Duty Cycle
$190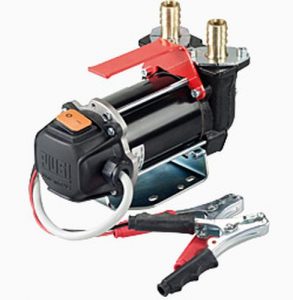 ---
Technol® 246 Fuel Tank Cleaner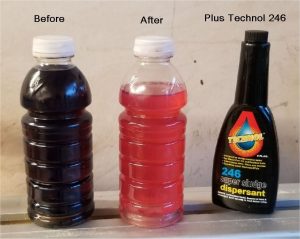 Technol® 246 Fuel Tank Cleaner and Algae Sludge Dispersant that focuses on the filter plugging sludge problem. It is not an additive that is blended to cover a myriad of problems. It has been specifically formulated to remove and eliminate diesel sludge/algae and keep the fuel system clean.
Technol® 246 Fuel Tank Cleaner breaks up algae sludge. Now in suspension, these small particles can pass harmlessly through filters and nozzles without plugging or doing damage.
Clean fuel will then have lower NOx, carbon monoxide, and particulate emissions. Black smoke from poor combustion is eliminated, biological growth in fuel is retarded, and an increase in fuel economy can be seen.
Sold in case quantities only.
---
Technol® 403 Diesel Fuel Conditioner
Technol® 403 is a premium warm weather diesel fuel improver designed to raise Cetane, improve fuel lubricity, increase fuel combustibility, and clean the fuel system. This improves horsepower and torque output, fuel and engine efficiency,
Usage Directions:
Apply 1-8 oz bottle to 62 gallons of fuel.
Apply 1 gallon to 1,000 gallons of fuel.
Sold in case quantities only.
Waste Oil Recovery and Purification System Fuel Factory 2011.1 and Lubrication Station
The system is a set of precision centrifuges driven by an industrial duty gear pump that can run continuous with out a problem.
It will supply 50 finished gallons of processed oil or fuel per hour.
The system will clean any waste motor oil, transmission fluid, hydraulic fluid or vegetable oil without any filters. Also will clean dirty diesel fuel.
Measures 22.5 inches in diameter to fit inside an "open top" 55 gallon drum.
This is a complete plug and play industrial system. Now Only: $2,995.00 USD