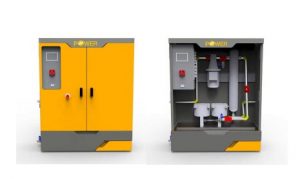 Dieselcraft Automated Fuel Maintenance
The Dieselcraft/KBH Power automatic fuel maintenance system continuously monitors the fuel supply using a state-of-the-art PLC micro processor with a user-friendly touch screen operator interface. Event log, error review, system communication, and flexible system set-up are all included in our standard software package. A long life memory back-up battery is standard to afford system integrity even during power loss. Automatic sensing prevents operation during Generator run time.
Prevents and removes any biological growth
Removes water down to 50 ppm
Removes solid particles down to 1 micron
Advanced filter media
Fully automated
Fuel tanks will no longer require routine cleaning
Easy to install and maintain
Very low maintenance costs
Keeps the fuel additives suspended in the fuel
Keeps your diesel fuel fresh for many years
Nine configurations to fit any budget or application.